As the weather takes over in full effect, we tend to gravitate towards comfort food for the cold; foods like tea, soup or chili. One of such soul comforting foods is gingersnap cookies. It is close in family to gingerbread, but comes with a little variation. It is normally coated with sugar, has a hard crust, and a chewy inside. The original recipe makes 4 dozen cookies. For this post, the recipe makes 2 dozen cookies i.e. 12 servings. One serving size serves 2 cookies.
Preparation: 20 minutes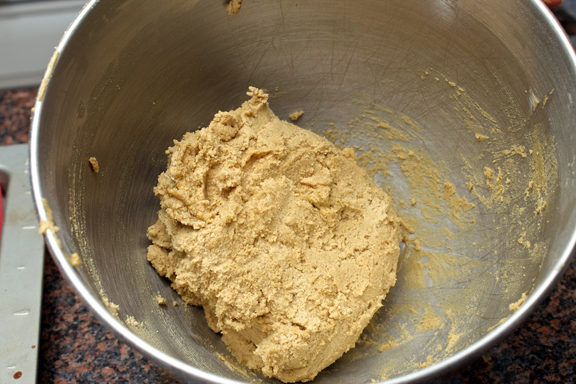 Cook time:   10 minutes
Total time:    30 minutes
INGREDIENTS:            (All at room temperature)
⅛ cup of unsulphured dark molasses
¼ cup + 2 tbsp. of butter (same as ⅜ cup or 85 grams). Substitute with shortening, if you don't have butter
1 tsp of vanilla extract (or paste or gum)
1 egg (or 1 tbsp. ground chia/flax seed. For 1 tbsp. ground seed, use 3 tbsp. water)
1 cup of unbleached all-purpose flour
½ cup of white/brown sugar + 2tbsp (for cookie coating)
¼ tsp of salt
1 tsp of baking soda
1 tsp of cinnamon
1 tsp of cloves
1 tbsp. of ground ginger (add 2tbsp., if you want it spicy)
Pinch of ½ tsp black pepper (optional)
INSTRUCTIONS:
1.) Starting with the wet ingredients, whip melted butter and sugar together, then add eggand vanilla extract.
2.) Next, add in all the spices minus the flour.
3.) Mix in flour slowly and stir continuously to even mixture.
4.) Allow the dough to rest for 30 mins in the fridge. This process ensures that the dough is risen, and not sticky.
5.) Take out dough after 30 mins, take a small amount of the dough and roll into a mini ball.
*PRE-HEAT OVEN AT THIS POINT TO 350˚C*
6.) Place on greased baking pan/parchment sheet.
7.) Press down the mini ball with a spoon (or any flat surface object) to an even and flattened cookie dough. This ensures that the dough comes out as a cookie, as expected.
8.) Sprinkle the extra 2tbsp of sugar on the flattened cookie dough.
9.) Place in pre-heated oven and bake for 10-12 mins, depending on your oven setting. You can flip the cookies halfway during cook time to ensure an even color. For a crispier cookie, bake longer and monitor closely.
10.) When done, remove gingersnap cookies and place on cooling rack (or plate) until completely cooled.
11.) Time to eat! 🙂 Have with a tall glass of milk while tucked in your blanket watching a classic Christmas movie.
I would love to see your creations guys. Please send pictures and leave comments in the comment box below.
Merry Christmas lovelies, and remain absolute!
Ife Xx